NBE provides modular bank vaults and vault doors for virtually any configuration.  We provide custom Designed bank vaults to maximize space and overall efficiency.  NBE is fully equipped to complete all Installations, Relocations, and Removals of Vaults and Vault Doors.  Our professional team of full service technicians have the knowledge and training to complete Servicerequests ranging from:
Leveling the Vault door
Emergency Ventilator
Issues with Jamb, Hinges, Locking Bar
Lock Out, Core Drilling
Combination Lock repair or replace
Timelock Movements, repair or replace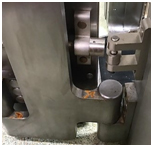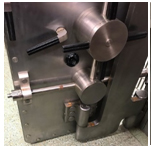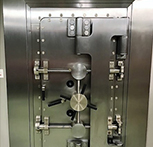 NBE offers a full service detailed
Cleaningfor Vault Doors, whether from water damage or just natural extended use, NBE will clean and polish your vault door to enhance your customers experience when they are completing a transaction.
Financial Vaults:
            Class M:  15 Minute Attack Resistance
            Class I:  30 Minute Attack Resistance
            Class II:  60 Minute Attack Resistance
            Class III: 120 Minute Attack Resistance
 NBE can provide all services to a Custom Home Vault project. 
NBE is a proud provider of American Vault equipment.
100 Series Vault Doors are produced to exactstandards combining quality craftsmanship and advanced materials.  This combination, along with our commitment to excellence, result in the premier security products available today.
Every aspect of manufacturing vault panels are aimed towards satisfying the needs of our customers.  The ultra-high strength concrete core, along with the formed steel pan, provide high security construction and installation.  The result is a very rugged vault panel that can meet very close dimensional tolerances.