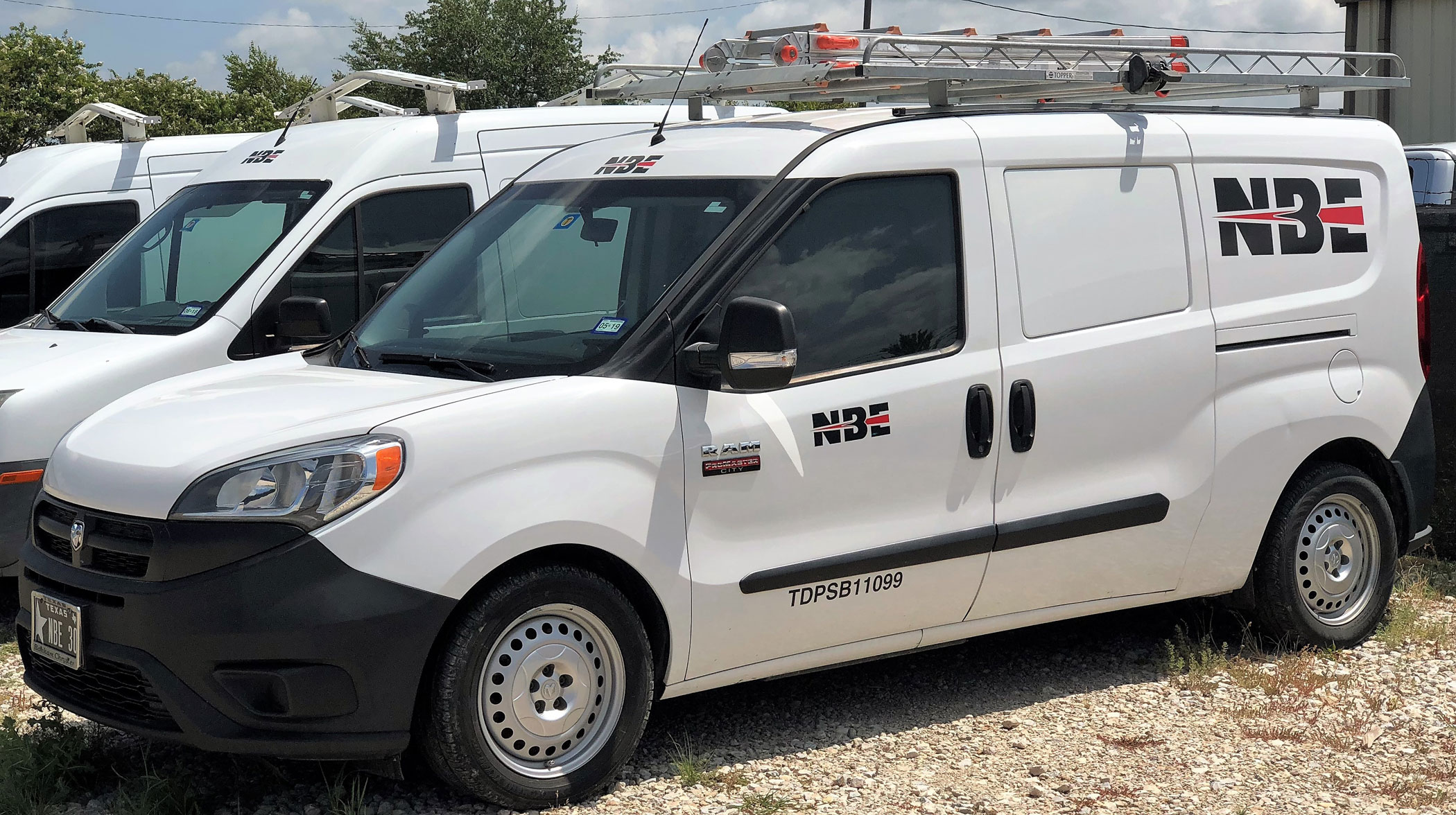 NBE's Full Service Repair Technicians have over 50 years of industry experience, are crossed trained in multiple equipment areas, and have a network of support to provide the highest level of customer service.  NBE provides our technicians with what they need to deliver an experience that goes above and beyond our client's expectations.  NBE utilizes technology to ensure proficiencies in our mobile fleet, using the latest in call technology, dispatch software, and field service software.  This allow NBE to provide clients with the fastest possible response time, increased productivity and enhance our customer experience.
NBE's Full Service Repair Technicians are fully equipped to successfully complete standard and emergency calls, including:
Parts and Equipment
Tools and Supplies
Training and a network of Support
NBE's Full Service Repair Technicians are crossed trained in a wide range of bank equipment, including:
Vaults/Vaults door
Safes, Cash,Receiving, Jewelry, Specialty
Night Depository, Head, Mule and Receiving Safe
Lockers, Teller, cash, coin
Safe Deposit Boxes, hinges, locker
Lock, Manual, Electronic
Remote Transaction Systems, Retail, Commercial
Deal Drawer
Audio/Video Systems
Traffic Annunciators
Security Systems, Devices, programming
Surveillance Systems, DVR, NVR, Cameras, Encoders
Undercounter Steel
Traffic Sensors
Access Control
NBE's Full Service Repair Technicians are able to provide repair and support a large verify of manufacturers, Including:
American Vault
Audio Authority
Napco
Costar
Diebold
ComCo
Eagle Pneumatic
Hamilton
Mosler
Korden
Fenco
Kaba Mas
LaGuad
Sargent & Greenleaf
LeFebure
Lane
Bavis                                     
SSE                                        
Trilogy
Kantech
Keri
Need to Place a Service Ticket?